Collection | 11 August 2022
Celebrating Holography after 60 years of successful application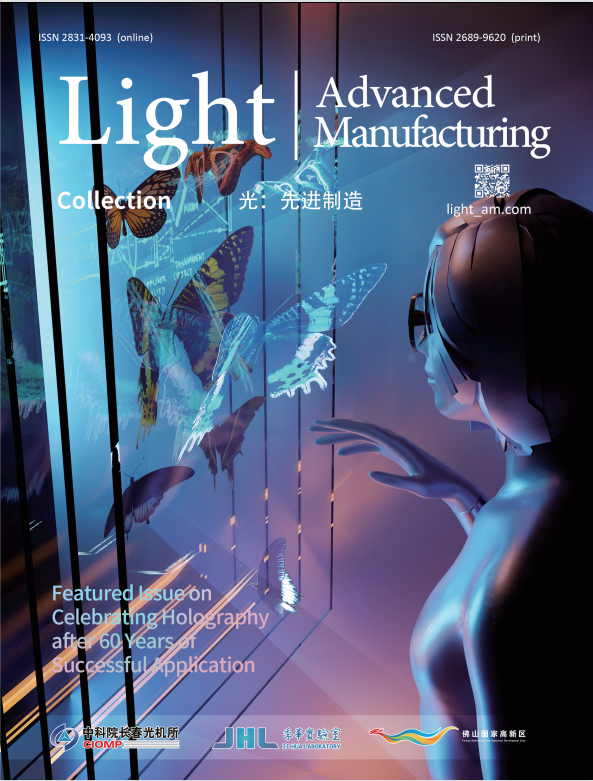 The invention of Holography by Dennis Gabor goes back to the year 1948. Gabor could show that the complete original wavefront of the object both with its amplitude and phase can be reconstructed by adding a coherent background to a wave coming from an object while recording in a proper storage medium. However, it should take more than 20 years to make the great potential of this method accessible to numerous applications. The lack of light sources with high spectral energy density was overcome as Theodore Maiman demonstrated the first operating laser in 1960. A few years later, Emmett Leith and Juris Upatnieks, two physicists at the University of Michigan, implemented their off-axis scheme as a smart combination of Gabor's holographic principle with the carrier frequency technique known from side-looking radar. The symbiosis of the holographic and laser principle opened the door for a large variety of new technologies and applications in optical imaging, information processing, and metrology such as display holography, computer-generated holography, diffractive optics, holographic interferometry, holographic nondestructive testing, holographic pattern recognition, and holographic storage technology.
In 2021, 60 years after the publication of the seminal article by Leith and Upatnieks, 55 years after the invention of Holographic Interferometry by Stetson and Powell, and 50 years after Gabor's remarkable Nobel lecture, the editors took the opportunity to celebrate these groundbreaking contributions to modern optics with a special edition of Light: Advanced Manufacturing. This special issue contains 39 papers written by well-known experts in that field. Because these contributions address many different issues, we decided on a structure of 5 main topics:
- 6 papers "Celebrating Holography and its Impact over 60 years"
- 8 papers dealing with the "Digital Transition of Holography"
- 8 papers describing the Potential of Holography for the "Making of new Optical Components"
- 10 papers addressing the "Wide Field of Applications" opened by Holography, and
- 7 papers discussing "Perspectives of Holographic Technologies".
Our thanks go to all authors who joined our journey through 60 years of a meanwhile traditional but even young discipline of modern optics.
Article List
Guest Editors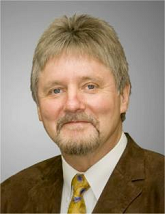 Wolfgang Osten
Institute of Applied Optics , University of Stuttgart, Germany

Wolfgang Osten received the MSc/Diploma in Physics from the Friedrich-Schiller-University Jena in 1979. From 1979 to 1991 he was working at the Academy of Sciences in Berlin in several institutes making investigations in coherent metrology, digital image processing and machine vision. In 1983 he received the PhD degree from the Martin-Luther-University Halle-Wittenberg for his thesis in the field of holographic interferometry. In 1991 he joined the Bremen Institute for Applied Beam Technology (BIAS) to establish and to direct the department Optical 3D-Metrology till 2002. From September 2002 till October 2018 he has been a full professor at the University of Stuttgart and director of the Institute for Applied Optics. From 2006 till 2010 he was the vice rector for research and technology transfer of the Stuttgart University. His research work is focused on new concepts for industrial inspection and metrology by combining modern principles of optical metrology, sensor technology and digital image processing. Special attention is directed to the development of resolution enhanced technologies for the investigation of micro and nano structures. Wolfgang Osten is fellow of OSA, SPIE, EOS, and SEM, and senior member of IEEE. He is a Honorary Professor of the Shenzhen University, China, a Honorary Doctor of the University of Technology of Ilmenau, Germany, the 2011 recipient of the Dennis Gabor Award of the The International Society for Optics and Photonics SPIE, the 2018 recipient of the Rudolf Kingslake Medal of the SPIE, the 2019 recipient of the Chandra Vikram Award of the SPIE, and the 2019 recipient of the Emmeth Leith Medal of the International Society OPTICA.
Richard Kowarschik
Friedrich-Schiller-University Jena

Richard Kowarschik received his diploma degree and his Dr. rer. nat. in Physics and Dr. habil. degrees from the Friedrich Schiller University, Jena, Germany, in 1973, 1977, and 1991, respectively. He accepted the Chair of Experimental Physics/Coherent Optics in 1992 and was the director of the Institute of Applied Optics at the Friedrich Schiller University between 1990 and 2016. His primary research interests are the physics of the interaction of optical wave fields with media and boundary surfaces and cover optical measuring techniques, optical information storage and processing, and diffractive optical elements. His work regarding optical measuring techniques has, following a long tradition in Jena, a strongly application-oriented character. It includes optical methods for the measurement of 3D surface profiles and deformations (structured light, digital holography, holographic interferometry), wave front sensing and adaptive optics, and microscopy with interferometric techniques. His research in optical information storage and processing includes volume holography, real-time storage, materials (photorefractive crystals, photo polymers), and light-induced processes (wave mixing, spatial solitons) within these materials.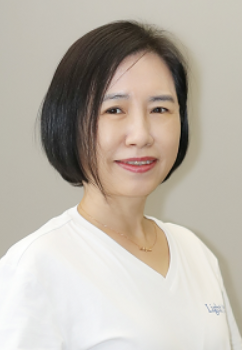 Yuhong Bai
Director of the Light Publishing Group
In 2012, the journal Light: Science & Applications was born in China. Within a few years, it has won recognition and prestige, and is now one of the top three optical journals in the world with an impact factor of 20.257 in 2021, and has been so for eight consecutive years. These achievements are the direct results of the hard work of Prof. Bai, who had the courage to dream big and the practical knowledge to turn that dream into reality.As the founder of the journal LSA, she has managed to form an editorial board which consists of many respected optical scientists, both in China and elsewhere in the world, paving a solid foundation for the journal's development. By now, LSA has truly become one of China's most internationally influential scientific and technological journals, a world-leading optical journal, and has been featured by domestic and foreign media such as People's Daily and Japan's NHK TV.