View by Category
Photocrosslinkable polymers have been exploited to attain impressive advantages in printing freestanding, micrometer-scale, mechanically compliant features. However, a more integrated understanding of both the polymer photochemistry and the microfabrication processes could enable new strategic design avenues, unlocking far-reaching applications of the light-based modality of additive manufacturing. One promising approach for achieving high-aspect-ratio structures is to leverage the phenomenon of light self-trapping during the photopolymerization process. In this review, we discuss the design of materials that facilitate this optical behavior, the computational modeling and practical processing considerations to achieve high aspect-ratio structures, and the range of applications that can benefit from architectures fabricated using light self-trapping—especially those demanding free-standing structures and materials of stiffnesses relevant in biological applications. Coupled interactions exist among material attributes, including polymer composition, and processing parameters such as light intensity. We identify strong opportunities for predictive design of both the material and the process. Overall, this perspective describes the wide range of existing polymers and additive manufacturing approaches, and highlights various future directions to enable constructs with new complexities and functionalities through the development of next-generation photocrosslinkable materials and micromanufacturing methods.
In this paper, we review the existing approaches for vortex and vector beam shaping and generation in the terahertz frequency range. The particular focus of this review is on the possibility of homogeneous topological charge formation in the ultra-wide spectral interval inherent to ultrashort terahertz pulses. We review the available materials and components, analyse proposed and potentially possible solutions for broadband terahertz vortex and vector beam shaping, compare all developed approaches, and put forward a unified concept for constructing passive shapers of such beams from the existing component base.
Helmet Mounted Displays (HMDs), such as in Virtual Reality (VR), Augmented Reality (AR), Mixed reality (MR), and Smart Glasses have the potential to revolutionize the way we live our private and professional lives, as in communicating, working, teaching and learning, shopping and getting entertained. Such HMD devices have to satisfy draconian requirements in weight, size, form factor, power, compute, wireless communication and of course display, imaging and sensing performances. We review in this paper the various optical technologies and architectures that have been developed in the past 10 years to provide adequate solutions for the drastic requirements of consumer HMDs, a market that has yet to become mature in the next years, unlike the existing enterprise and defense markets that have already adopted VR and AR headsets as practical tools to improve greatly effectiveness and productivity. We focus specifically our attention on the optical combiner element, a crucial element in Optical See-Through (OST) HMDs that combines the see-through scene with a world locked digital image. As for the technological platform, we chose optical waveguide combiners, although there is also a considerable effort today dedicated to free-space combiners. Flat and thin optics as in micro-optics, holographics, diffractives, metasurfaces and other nanostructured optical elements are key building blocks to achieve the target form factor.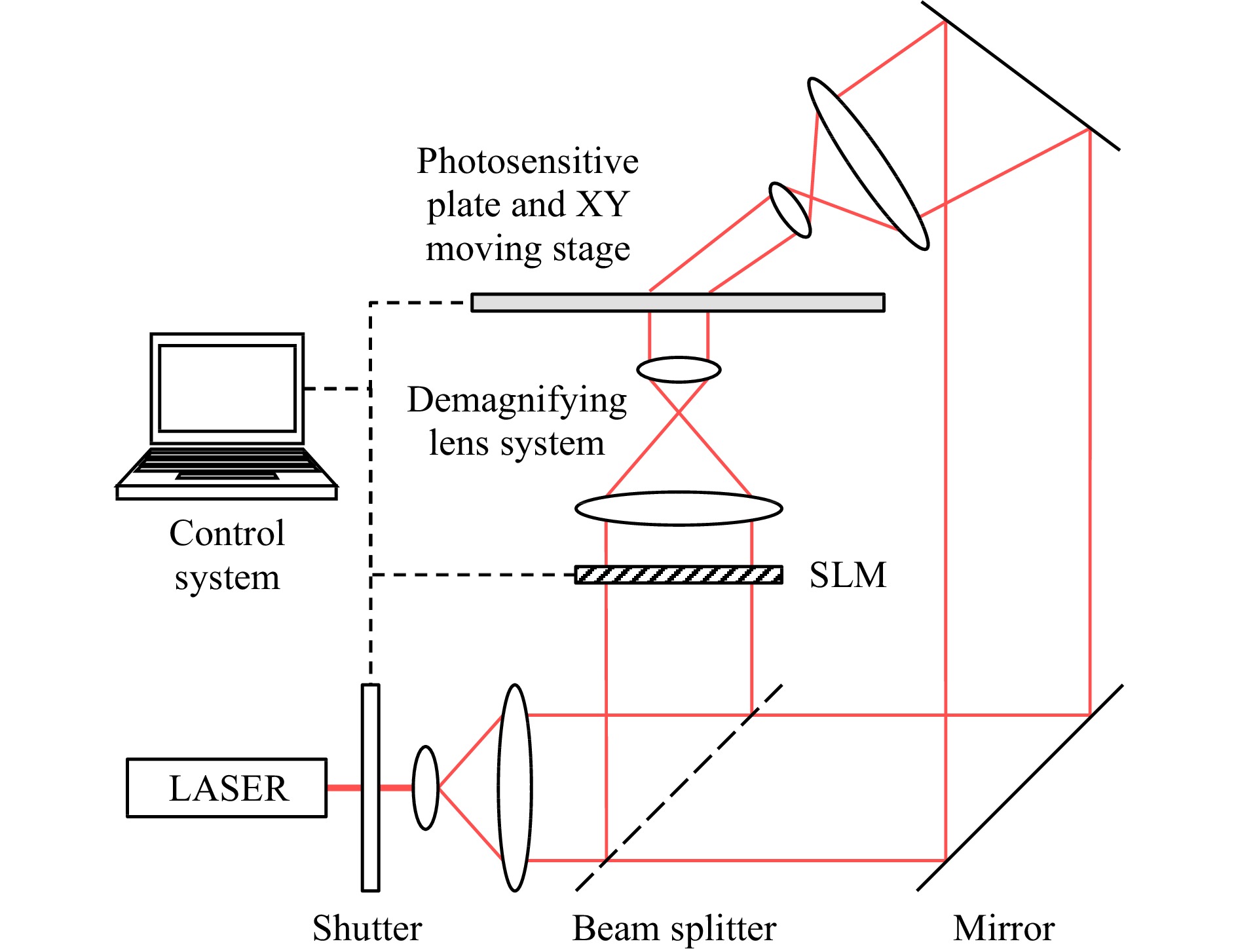 While 60 years of successful application of holography is celebrated in this special issue, efficient representation and compression of holographic data has received relatively little attention in research. Notwithstanding this observation, and particularly due to the digitization that is also penetrating the holographic domain, interest is growing on how to efficiently compress holographic data such that interactive exchange of content, as well as digital storage can be facilitated proficiently. This is a particular challenge, not only because of its interferometric nature and the various representation formats, but also the often extremely large data volumes involved in pathological, tomographic, or high-end visualization applications. In this paper, we provide an overview of the state of the art in compression techniques and corresponding quality metrics for various practical applications in digital holography. We also consider the future by analyzing the emerging trends for addressing the key challenges in this domain.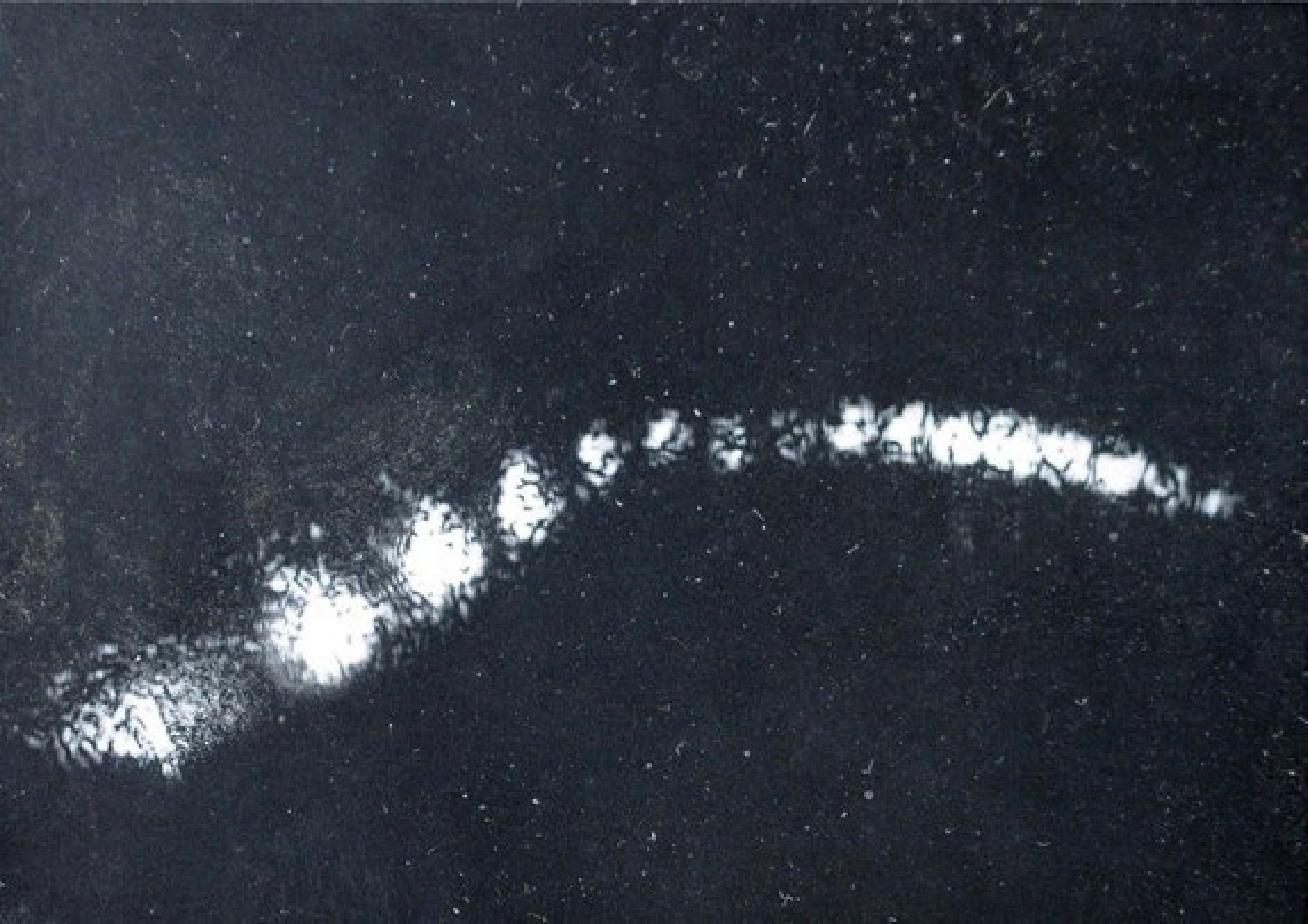 This paper recounts the discovery of holographic interferometry, discusses its development, and itemizes some of its major applications.

Holographic displays have the promise to be the ultimate 3D display technology, able to account for all visual cues. Recent advances in photonics and electronics gave rise to high-resolution holographic display prototypes, indicating that they may become widely available in the near future. One major challenge in driving those display systems is computational: computer generated holography (CGH) consists of numerically simulating diffraction, which is very computationally intensive. Our goal in this paper is to give a broad overview of the state-of-the-art in CGH. We make a classification of modern CGH algorithms, we describe different algorithmic CGH acceleration techniques, discuss the latest dedicated hardware solutions and indicate how to evaluate the perceptual quality of CGH. We summarize our findings, discuss remaining challenges and make projections on the future of CGH.
This paper presents the results of 15 years of studies in the field of terahertz holography at the Novosibirsk free electron laser. They cover two areas: research on obtaining holographic images in the terahertz range and the use of diffractive optical elements to form high-power terahertz radiation fields with specified characteristics (intensity, phase, and polarization), using well-studied and widely applied in the optical range methods of optical (analog), digital, and computer-generated holography. All experiments were performed with the application of high-power coherent monochromatic frequency-tunable radiation from the Novosibirsk free electron laser. The features of hologram registration in the terahertz range are described. Methods, technologies, and optical materials for terahertz holographic elements are discussed. A wide range of promising applications of high-power terahertz fields with a given spatial structure is considered. The results of the study of terahertz holograms recorded as digital holograms, as well as radiation-resistive optical elements realized as computer-synthesized holograms, are presented.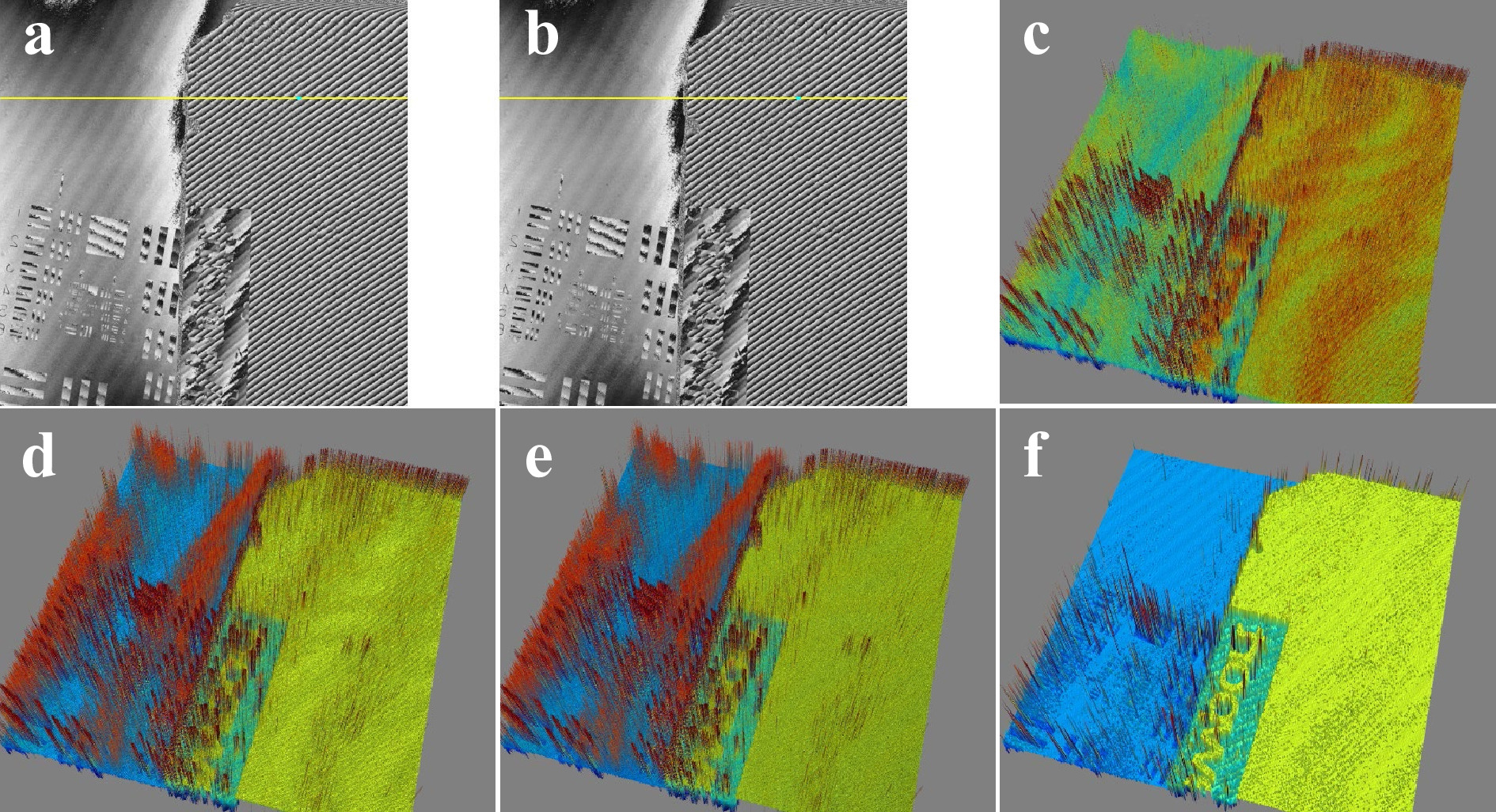 Quantitative phase microscopy by digital holography is a good candidate for high-speed, high precision profilometry. Multi-wavelength optical phase unwrapping avoids difficulties of numerical unwrapping methods, and can generate surface topographic images with large axial range and high axial resolution. But the large axial range is accompanied by proportionately large noise. An iterative process utilizing holograms acquired with a series of wavelengths is shown to be effective in reducing the noise to a few micrometers even over the axial range of several millimeters. An alternate approach with shifting of illumination angle, instead of using multiple laser sources, provides multiple effective wavelengths from a single laser, greatly simplifying the system complexity and providing great flexibility in the wavelength selection. Experiments are performed demonstrating the basic processes of multi-wavelength digital holography (MWDH) and multi-angle digital holography (MADH). Example images are presented for surface profiles of various types of surface structures. The methods have potential for versatile, high performance surface profilometry, with compact optical system and straightforward processing algorithms.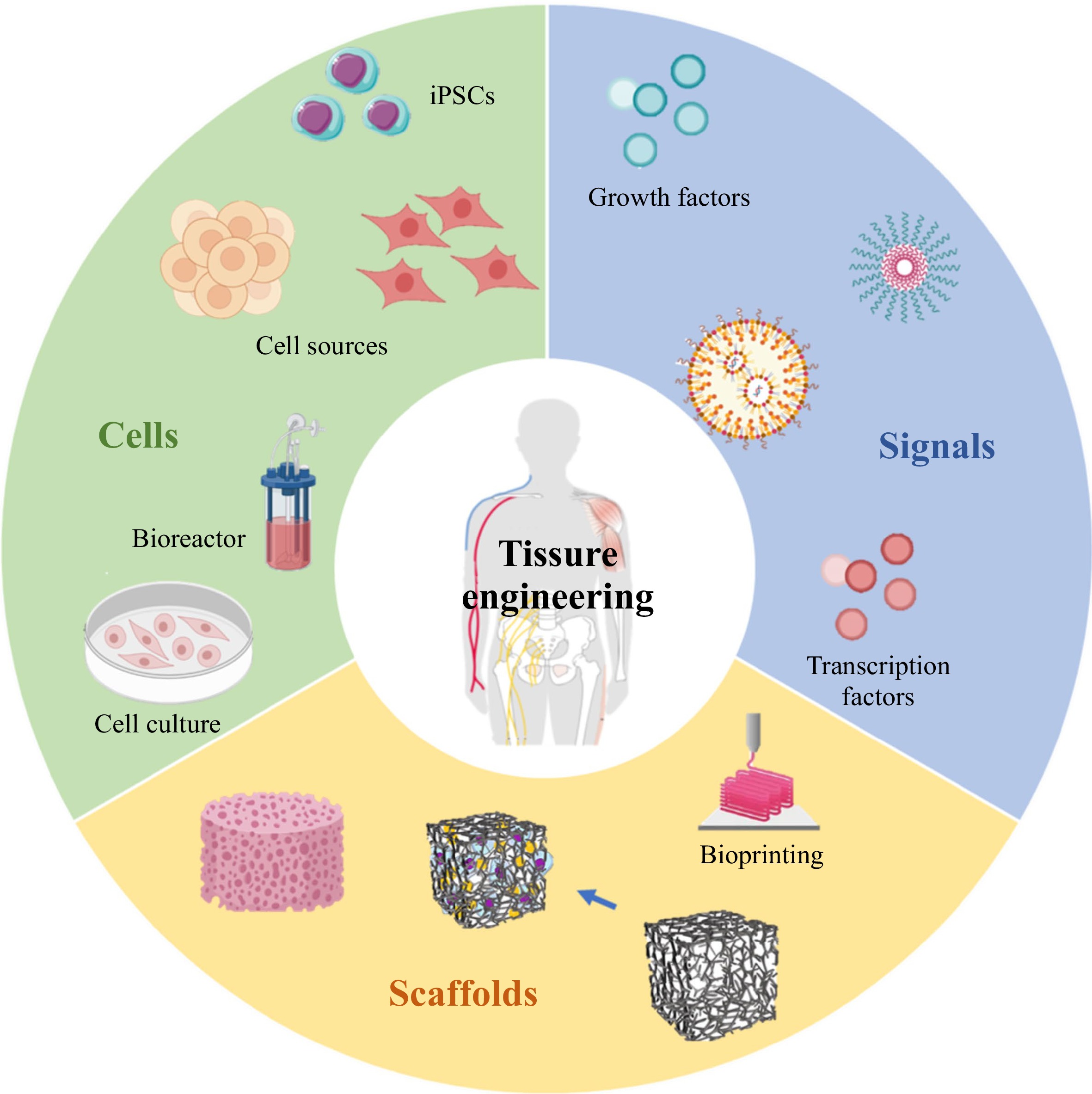 Three-dimensional (3D) printing, also known as additive manufacturing (AM), has undergone a phase of rapid development in the fabrication of customizable and high-precision parts. Thanks to the advancements in 3D printing technologies, it is now a reality to print cells, growth factors, and various biocompatible materials altogether into arbitrarily complex 3D scaffolds with high degree of structural and functional similarities to the native tissue environment. Additionally, with overpowering advantages in molding efficiency, resolution, and a wide selection of applicable materials, optical 3D printing methods have undoubtedly become the most suitable approach for scaffold fabrication in tissue engineering (TE). In this paper, we first provide a comprehensive and up-to-date review of current optical 3D printing methods for scaffold fabrication, including traditional extrusion-based processes, selective laser sintering, stereolithography, and two-photon polymerization etc. Specifically, we review the optical design, materials, and representative applications, followed by fabrication performance comparison. Important metrics include fabrication precision, rate, materials, and application scenarios. Finally, we summarize and compare the advantages and disadvantages of each technique to guide readers in the optics and TE communities to select the most fitting printing approach under different application scenarios.
Imaging through random media continues to be a challenging problem of crucial importance in a wide range of fields of science and technology, ranging from telescopic imaging through atmospheric turbulence in astronomy to microscopic imaging through scattering tissues in biology. To meet the scope of this anniversary issue in holography, this review places a special focus on holographic techniques and their unique functionality, which play a pivotal role in imaging through random media. This review comprises two parts. The first part is intended to be a mini tutorial in which we first identify the true nature of the problems encountered in imaging through random media. We then explain through a methodological analysis how unique functions of holography can be exploited to provide practical solutions to problems. The second part introduces specific examples of experimental implementations for different principles of holographic techniques, along with their performance results, which were taken from some of our recent work.
First
Prev
1
2
3
4
Next
Last
Total:4
To

Go